How does meth affect your life?
What to do if children are involved?
If you are a parent who has adult children with meth-related problems, you might also have grandchildren in need of attention. You may also be concerned about the children of a family member or friend who may be using meth. If you are a grandparent, sometimes it is difficult to keep a good relationship with your adult child and care for your grandchildren at the same time. It can also put a strain on your marriage and place you under scrutiny from other family members. Some of the issues you may be facing could include:
Want to know more?
Fear of children being harmed or neglected
When your family member or close friend is using drugs and children are involved, you may find yourself constantly worrying about the well-being and health of the child.
Lack of access to the children
If your relationship with your family member or close friend is strained or volatile, you might have difficulty seeing their children. This can be very stressful, particularly when you want to see them to make sure they are OK. After spending time with them, it can be equally difficult to say goodbye.
Responses from government departments
If you have concerns about the welfare of a child you can contact the Department for Child Protection and Family Support or call Crisis Care and talk it over with a duty officer. If you are unsure about whether this is the right thing to do, you can talk 'hypothetically'. For example, ask about what type of action might be taken if someone made a particular complaint.
Making contact with the Department for Child Protection and Family Support can be a very anxiety provoking and frustrating experience. It may be difficult to understand why no action is taking place, or you may feel that you have not been adequately consulted. If you experience this you may benefit from talking to someone – the Looking After Myself section has some tips.
Becoming a guardian
People who are close to a person with meth-related problems may find themselves taking on the unexpected role of becoming the guardian for their grandchildren, nieces and nephews or friend's children. This may happen because the children's parents' drug use makes them incapable of parenting or if they have been incarcerated or passed away.
Financial and health problems
Caring for the child of a person with meth use-related problems can place you under extreme financial pressure. If you are dealing with one or more of these issues your health may suffer as a result.
Try to continue to:
Maureen's Story, grandparent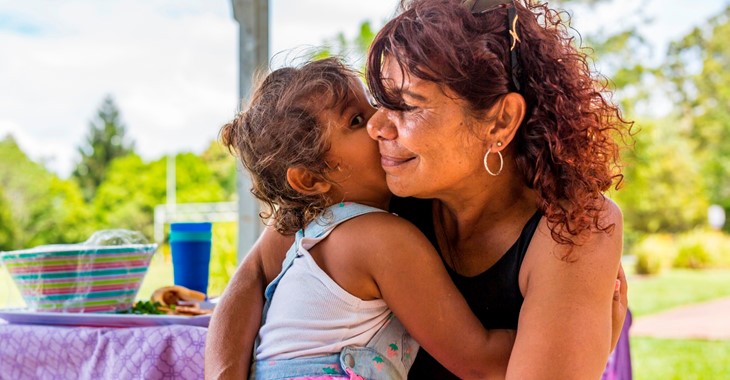 "As a grandparent who has full time responsibility for raising my grandchildren I was worried about how I would make ends meet. The financial support from the Wanslea Grandcarers Support Scheme helped cover some of the extra bills."
Find out about the Grandcarers Support Program.