How does meth affect your life?
When affected by meth, the person you care about may do things they wouldn't usually do. They may become aggressive, angry, withdrawn or detached. Everyone around them can be affected and this can be hard. While there are no simple answers about exactly what to do, these coping strategies may help.
Want to know more?
Common reactions and feelings
Family members are often in greater crisis than the drug user. If the person using meth and has no intention of stopping, it is highly likely that you feel anxious, worried, angry and confused about where to go or what to do next. Many family members say they "walk on eggshells" and feel powerless.
The following feelings are common for most families:
Shock & disbelief
Like any reaction to a crisis, you may experience shock when you find out that someone you care about is using drugs. Many people cannot understand why they 'didn't see it'.
Shame
Many people feel they cannot talk about the issue to others and are ashamed of the situation.
Grief
It is common to experience intense grief, particularly if your relationship with the person using is stressful, or if you no longer have any relationship. Grieving is a normal reaction when your relationship is not what you had hoped it would be.
Anger
It is OK and natural to feel anger. Try and separate the behaviour from the person when it comes to talking to them. Find someone you trust to talk to, preferably someone who will not judge you.
Fear
This is a normal reaction for parents, partners and families. Fear of what might happen to them if they continue using but also fear for their own physical safety or that of others if and when the person is acting aggressively or erratically.
Different ways of coping with meth use
Parents, partners, families and close friends can be under a lot of pressure and stress when a loved one is using meth.  People use all sorts of strategies to try and cope with this stress.  Although these strategies might make you feel better at the time, some of these coping responses can be unhelpful in the long-term.
For example, if they lead to anger, violence and further relationship breakdown.
Some strategies that might not be helpful:
Being highly emotional, trying to fix the problem or trying to take control.
Searching for reasons why.
Blaming yourself or someone else.
Withdrawing or ignoring the person who is using.
Tolerating their behaviour.
Being confrontational to the person using meth.
Worrying about what other people might think
This can be a natural response as others often judge families affected by meth use and blame the family or upbringing for the problem. Remember that drug use does not discriminate and can affect any family, anywhere at any time.
"When I first found out my daughter was using meth I didn't know who to tell or where to go for help. I thought people would judge me, that I was a bad mum or that my daughter came from a bad home environment, none of which was true..." Shelley, Parent
Suggestions on what works well
It may take a bit of trial and error to work out what works best for you, and the person using meth. Some things work for others that may not work for you. However, hearing other people's strategies can give you ideas to try that may be really helpful. Families and others who have a lived experience of a loved one's meth use problems recommend trying these kinds of things.
Reach out for support
Evidence suggests that drug users whose families get help and support, will often have better outcomes.
Seeking your own counselling can:
Help reduce stress
Help you make decisions and follow through
Increase the chances of your child/loved one seeking treatment
Lead to a better understanding of the treatment process
Contribute to a better treatment outcome for the person using
Help you talk through your situation and plan the way forward.
There is help out there for you. The Parent & Family Drug Support Line (08) 9442 5050 or 1800 653 203 (country callers) Alcohol and Drug Support Line on 9442 5000 or 1800 198 024 (country callers) are great places to start. You can talk to a professional counsellor or a trained parent peer volunteer who has a lived experience of a child or adult with alcohol and other drug use problems. These parent peer volunteers have a lived experience.
The counsellors or parent peer volunteers can provide support and assist you with what steps to take next. A lot of callers to the Parent & Family Drug Support Line or Alcohol and Drug Support Line often say they do not know where to go, what to do and feel overwhelmed. When help was found most wished they had accessed it sooner. They also found that speaking with other parents was just as beneficial as getting professional help.
Remember it's not your job to fix the problem!  But you can help.
Everyone tries to do it. Of course you want the meth use to stop! You plead, beg, argue, confront, demand, fight, order, and at times give in. In the end though, the person using meth is the only one who can make the decision to stop or cut down.
As hard and as painful as it is, it is better for your child or loved one to take the lead regarding when they get help. You could encourage them to think about this, by asking them to think about some of the benefits of getting help and what this could do for them. This may take time and it is important that you continue to maintain that encouragement, even when you want to step in and fix it!
Set the rules
The only thing you have control over is how you choose to respond. If you feel that you're giving a lot, whether that is money or time, setting very clear limits has been found to be helpful. It is suggested that you talk it through with your partner and/or other family members, and make decisions about what you are prepared to accept and what you aren't. You will notice that many people will try and tell you what rules to put in place, but bear in mind that different rules work for different people. It depends on your family and the rules and boundaries that will work for you. Try and find common ground and negotiate around that.
An example of setting the rules is some parents change the way they offer support, instead of providing money for rent that may be spent on meth they choose to buy their children food or giving them smaller amounts of cash that would not be enough to contribute greatly to drug use.
"I could not see him starve, so what I did for him was stock his pantry each week with basics. At least he had food to keep himself nourished." Prue, Parent
Allow your child or loved one to experience the consequences of their meth use
This is a difficult one for everyone. Problematic drug use often brings other consequences such as difficult relationships, debts, poor health, chaotic routines, unemployment and homelessness. Parents, families and good friends may experience the dilemma of watching their child or loved one involved in problematic drug use sink deeper and deeper into trouble. This can be a very difficult stance to maintain and sometimes others may criticise you for this stance.  It is vital that you stay strong on this.
You need to do what feels best for you and it may be a matter of trial and error. Some things work for others that may not work for you. However, hearing other people's strategies can give you ideas to try and may be really helpful.
Keep telling them you love them.
Sometimes it is hard to know how to respond to the person who is using, particularly when they are abusing you or refusing to talk to you. The experiences of other people show us that telling the meth user you love them does make a difference. You do not like their behaviour but you love them!
Remember why they are important to you
In the face of extreme worry and often anger, it is very normal sometimes to stop feeling love for the person who is using. Most parents and families are horrified when they find themselves in this moment. Try and think about the characteristics of the person who is using that you love and stay in touch with the good memories you have and hold onto hope. 
Make time for the rest of your family and friends
When you are very stressed, you may find yourself totally focused on the child or loved one who is using. For example, many siblings feel like they've been forgotten. Try to consider the other people in your family and your other significant relationships, and remember to make time for them as well.
Try to maintain some sort of relationship with your child
Many people have said that whilst they were using meth, one of the things they were grateful for was that their parents or loved ones working hard to maintain a relationship by continuing to invite them to family activities or special occasions. While they may frequently not attend it was nice to be asked and it helped them understand they were still cared about.
Help them with information
Seek out useful information, like treatment options, which you can give them. Read books, stay informed, visit libraries, watch videos and collect pamphlets. When they are ready to seek treatment or help, you can assist by having the information at-hand.
Encourage them to talk to someone from the Alcohol and Drug Support Line on 9442 5000 or 1800 198 024 (country callers). It's an excellent place to start. You may want to go and have your own counselling, even if the person who is using does not.
Patience & honesty
Be patient if they don't tell you the truth. They may be worried about how you will react. Be honest with them when describing to them about how you feel.
Involve others (if appropriate) in discussions & decision making
Discussing, negotiating and agreeing on decisions with other family members is important because it demonstrates a united front to the person who is using. If parents and other family members are clear about how to respond, it reinforces your position and helps your loved one face the responsibilities and consequences of their meth use.
If something is working - keep doing it
When you and your family members are feeling OK and your loved one's behaviour is reasonable, take note of what you are doing at this time and if possible, keep doing it. Think about what works well and try to do more of it.
Try something different
If your responses or actions are not getting a positive result, try something different. See what happens when you make some changes. For example, if you stop questioning and take a step back this may have the effect of the person who is using starting to talk or ask questions. 
Sandy's Story, parent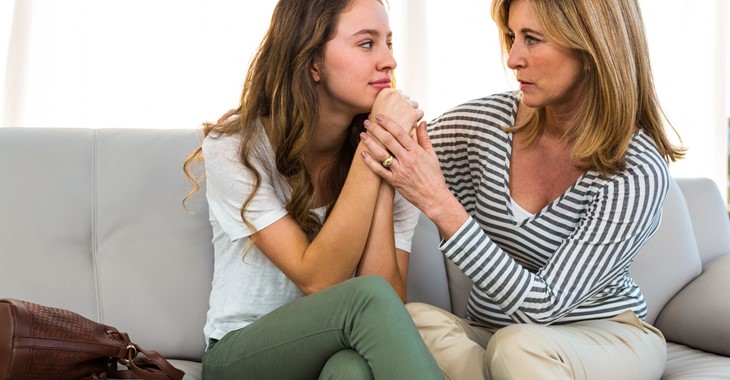 "I told her that I loved her, wanted her to stop using and wanted her home BUT she had to live by our rules and that meant no drugs in our home."
Anita's Story, parent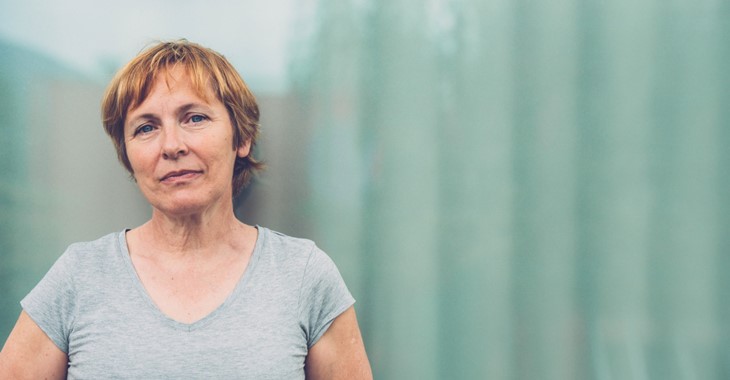 "The longer her drug use went on, the more I withdrew from family, friends and neighbours. I felt I couldn't face anyone."