How does meth affect your life?
If you suspect that someone is using meth, try to stay calm and think about how you would approach them. Remember, everyone is different, every situation is different and there is no one right way to tackle this problem.
Below are some tips on what you can do.
Want to know more?
Be informed – Get your facts
It's helpful to think about and narrow down a list of what your concerns are. Gathering as much information as you can about what you might need to know about the issue may help you better understand and cope with the issue. It can also help you to decide what assistance, if any, you can provide and what further assistance you may need, and where you can get it.
Call the Parent and Family Drug Support Line (08) 9442 5050 or 1800 653 203 (country callers) or Alcohol and Drug Support Line on (08) 9442 5000 or 1800 198 024 (country callers) and talk to a counsellor confidentially to get accurate information, the signs and symptoms and what options may be available.
They can also help you to clarify what your concerns are and assist you in planning the steps needed to address the problem.
Maintain open and honest communication
There is no easy way to start the conversation with someone who has a drug use problem. Some things that can help include:
Timing: Choose an appropriate time to talk without any distractions and avoid attempting to talk to them while they are under the influence of drugs.
Listen: Listen carefully without being judgemental. If the person wants to tell you something about their situation, listen carefully without getting annoyed or upset. Allow them to speak without interruption. After they have finished, it might help to repeat back to them what you have heard and understood so that if you have misunderstood anything, they can clarify this for you.
Stay calm: Try to remain calm and stick to the point you wish to get across. Refuse to be drawn into an argument.
Share your feelings: Be clear and honest about your feelings; let them know how their drug use is affecting you. Let them know it's not them as a person, but it's their behaviour. Give examples where you can.
Use "I" statements instead of "you" statements: For example, try "I'm really worried about…" instead of "you should…" This may help prevent a defensive response from the person by indicating that these are your feelings.
Be calming: Ask calm, respectful, open questions such as "What do you like about using drugs?", "What do you get out of using drugs?" and "What don't you like?" or "What are some of the downsides? This allows the person to explore their own thoughts and feelings.
Negotiate and set clear guidelines
It is important to agree on what you expect from one another. Discuss what you are and aren't willing to accept. Like, can they call you at any time to talk if they need or want to or will you provide any financial support?
Negotiate and set clear guidelines and boundaries about what behaviours are acceptable, and what are not. Agree on the consequences should the person break the guidelines. It is important that these consequences be enforced. It is also important to think about what your limits will be, and be clear and direct about this.
Help them be responsible and experience the consequences of their behaviour. It's natural to want to help and protect the person you care about, but it's not always helpful to 'clean up' their mess related to their drug use. For example, if they want you to pay a fine they received, think about what would happen next time, and what does this teach the person. Be clear that while you will support them, you will not support their drug use and will not make excuses for them. This can help them face-up to the consequences of their drug use.
Support and encourage positive behaviour
It can be hard to stay positive when someone you care about is struggling with their drug use and all the issues it may cause. Supporting and encouraging positive behaviour can be much more effective than just focusing on the negatives.
Encourage the person to develop supportive networks and to place themselves in positive environments that support them to reduce or quit their use or use in safer ways.
Acknowledge and congratulate them when they achieve their goals, even the small; positive steps that the person is making towards dealing with their use. Even if they slip up, don't look at it as a collapse, but as a temporary setback and encourage them to keep going. With each attempt, a person will learn more about themselves and what works and what doesn't, which can be helpful when they try again.
Help the person maintain motivation by regularly reviewing their achievements and the reasons why they are trying to change their drug use.
Help find treatment options
There are a variety of treatment and support pathways available for people with drug-related problems. The drug(s) used and the availability of services, as well as the user's health, desired outcome, support network and unique circumstances need to be taken into consideration. Deciding on the best treatment pathway or combination of pathways can be best done in consultation with an alcohol and other drug counsellor. You can help the person you care about to access services, or these services can assist you in helping that person. Find out about the help-services that are available in WA at Mental Health Commission – Getting Help.
If the person you care about is not ready or willing to engage in treatment you can access alcohol and other drug services to get help for yourself.
If you're not sure what help is available call the Parent and Family Drug Support Line on (08) 9442 5050 or 1800 653 203 (country callers) or Alcohol and Drug Support Line on (08) 9442 5000 or 1800 198 024 (country callers) and talk to a counsellor.
Joe's Story, partner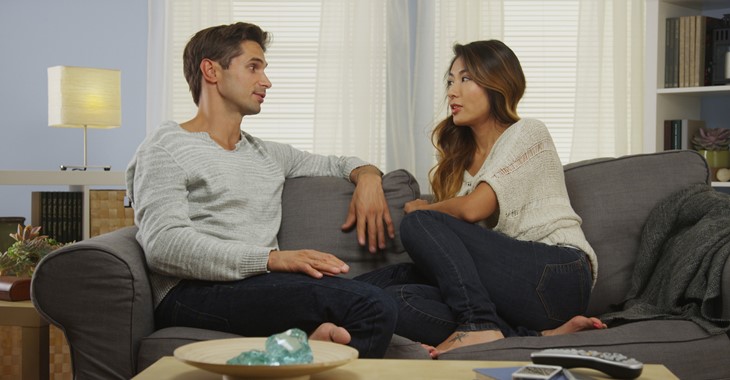 "When my wife was using, and it started to get out of control, I found it really helpful to always have a conversation, a couple of days after a binge when she was starting to get back to her old self. (I'd let her know) about how I felt during these times and what the effect on me was – not having that cash or having to make excuses for her.  I never accused, just let her know what the impact on me was.  "I" language does work!  It takes practice and you need to work at it…  If you start accusing all you will get is defensive back."
Russell's Story, parent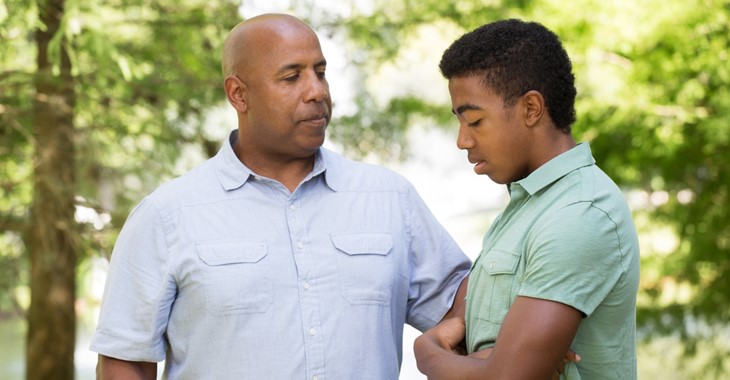 "Having attended a Be SMART course and learning about assertive communication skills I was eager to try them out with my son. It felt a bit strange to start with but after a few attempts I was surprised at how good it felt. For the first time in years it felt like I was taking my power back."