How does meth affect your life?
If someone close to you is having problems, you may experience a range of emotions such as frustration, anxiety, worry, guilt, a sense of powerlessness and denial. There may also be conflict between others around you as they also try to cope with the issue. For these reasons, it is important to remember to look after yourself too.
Want to know more?
Looking after yourself
Support for you, and those around you, is very important, and it can be particularly hard if the person you are trying to help is not ready to change their behaviour. But even when they do decide to change their behaviour, it can take a long time and there can be set backs along the way which can make it difficult for you.
Make sure you have effective strategies to help you cope and remember not to put your life on hold.
"Keep breathing. Keep laughing. Keep talking."
Some things to think about trying may include:
Making time to do things that you enjoy
It may seem a bit strange to do something you enjoy when you are concerned for a loved one, but it is still important to look after your wellbeing. By spending time doing a hobby, exercise or other interests, you may find you will be able to cope better with the whole situation.
Talk to a friend
Talking to someone you trust about how you feel can help you clarify your thoughts and work out a plan of attack. Talking to a trusted friend may help you get things off your chest and it can help you feel a bit better about yourself or the situation.
Talk to a professional
Talking to someone outside your daily life, such as a professional counsellor Alcohol and Drug Support Line on (08) 9442 5000 or 1800 198 024 (country callers) or a trained parent peer volunteer from the Parent and Family Drug Support Line can also be very helpful (08) 9442 5050 or 1800 653 203 (country callers). 
They have talked to many other people in similar situations and can help you clarify your thoughts and work out what you are going to do, and explore ways to deal with the problem. There are a variety of support places available for people with drug related problems as well as those supporting people with a problem.
"What makes PFDS so special is that every single volunteer has had experience with their own child's drug or alcohol use. They all know the despair of dealing with drug use in their families." Christine Parent
Join a self-help or support group
Some people join these groups to share their thoughts and experiences with others who may be facing similar situations. These groups are often run by facilitators with lived experience who can relate to you from their own personal experience. You may find sharing your experiences and talking them through can help you. There are several types of groups available, so you might want to go to a few to see which one suits you best. The Parent and Family Drug Support Line (08) 9442 5050 or 1800 653 203 (country callers) or the Alcohol and Drug Support Line on (08) 9442 5000 or 1800 198 024 (country callers) can assist you with what is available and can arrange for you to speak to one of the group facilitators before attending if you would like.
See the What help is available? section for more information.
Kim's Story, parent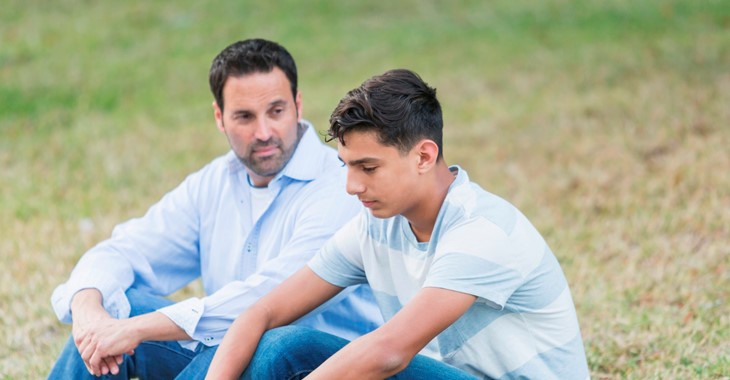 "The counsellor said to me that whilst I was at home worrying sick, John was out with his mates and having a great time. That was a turning point for me."
It's normal to feel that you can't or shouldn't take time for yourself because you need to be there to help your loved one. Remember you can't help them if you are not well yourself.